The Massachusetts Association of Health Boards
A non-profit organization providing local boards of health with education, technical assistance, and resource development.
Mission and Objectives
Massachusetts Boards of Health MAHB's mission is to assist and support boards of health in meeting their statutory and service responsibilities, through programs of education, technical assistance, and resource development. Address: 56 Taunton St. Plainville MA 02762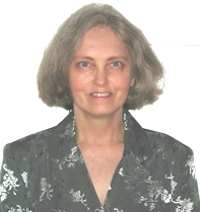 Marcia Benes M.S.
EXECUTIVE DIRECTOR
Cheryl Sbarra JD
Senior Staff Attorney and Director of Policy and Law
Elaine La Coursiere
FINANCIAL MANAGER
Chrystal LaPine
REGION 5 HMCC COORDINATOR
Marcia Testa MPH, PhD. (2006) - Wellesely MA Board of Health
PRESIDENT
Senior Lecturer on Biostatistics at the Harvard School of Public Health, Boston, Massachusetts, Governing Councilor and Past Chair, Statistics Section, American Public Health Association Chairman, Phase V Technologies, Inc.
Mike Hugo J.D. (2013)
VICE PRESIDENT
Law Office of Mike Hugo & Associates
Richard Edgehille (2007)
CLERK
Hanson MA Board of Health
Marcia Rising (1987)
TREASURER
Stow Board of Health
Peter Connolly M.D. (2003)
Former Needham Board of Health member;
Edward Cosgrove PhD (2016)
Needham Board of Health; Professor of Microbiology at Northeastern and Psychopharmacology at U Mass Boston; former Assistant Commissioner, MDPH
John Dougherty (2012)
Hanover Board of Health, Owner, Briggs Stable
Joan M. Jacobs (1997)
Norwood Board of Health
Laura Housman MPH (2016)
Framingham Board of Health, Founder, Access Solutions Consulting. Ms Housman holds a Master of Business Administration with honors from Boston University Graduate School of Management, a Master of Public Health with specialization in Health Services from Boston University School of Public Health, and a Bachelor of Arts degree in Economics with a minor in Business Administration from Boston University College of Arts and Sciences.
Christopher Quinn M.D. (2004)
Sherborn Board of Health, Sturdy Memorial Hospital Occupational Services, Attleboro Health Officer
David Alper DPM. (2017)
Belmont Board of Health